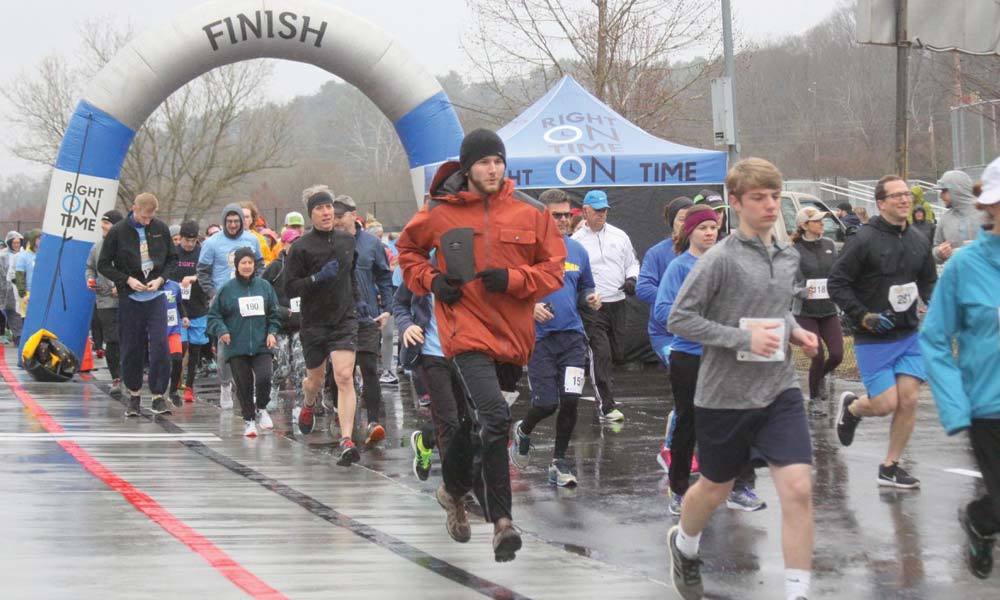 Amazing Turnout for 2018 Get Your Rear in Gear
Thank you for being a part of the 2018 Get Your Rear in Gear – Asheville on Saturday, March 24. The turnout was AMAZING even with the cold and rainy weather we endured! With your help, and the support of our sponsors, teams, and individual participants we had over 300 preregistered runners and walkers. Donations continue to come in, but we have almost reached our goal of $7,500 to increase screening rates and early detection for this preventable cancer.
We were overwhelmed by the stories we heard and the crowds that came out to celebrate survivors and give an extra hug of support to those who have lost someone to this disease. We also received emails from people in the community who came out on Saturday just to support our efforts. Seven survivors registered for the 5K race. Dr. Shrode spoke about one of them on the day of the race, so we had the opportunity to hear about JJ's story.
In addition to the WNC Colon Cancer Screening Initiative, we hold this race each year to raise awareness of the importance of screening and to show support for these survivors and their families, letting them know that we stand beside them. In doing this, we are building a stronger community for them. Community support was demonstrated throughout the race. For example, a group of medical students formed a team and drove to Asheville from the northern part of Tennessee just to support the race. Another woman came from Missouri with a personal challenge to run a charity race in each of the 50 states. Our race made #25 for her. Yet another team had a new captain because their 41 year old team captain from last year lost her fight to colon cancer just a couple of months after our last race. The Rump Shakers team carried on in order to honor the memory of their friend, A.
When you talk to the participants, you realize what a caring community we do have. We want to personally thank each and everyone one of you for your involvement with this year's 5K race and by supporting our local community!
View a complete album of photos here on Facebook.