Asheville Gastroenterology Associates (or AGA, a division of Digestive Health Partners, or DHP), has collaborated in both academic and pharmaceutical industry research since 1996, participating in more than 250 clinical research trials, and serving as an adjunct research site for several regional academic medical centers. Our clinical research program works to provide access to new and innovative investigational treatments to adult patients with gastrointestinal and liver disorders. These programs are primarily research protocols designed to establish the safety and efficacy of new devices, drugs, or procedures in the course of obtaining FDA approval for their general use. Many of these research procedures benefit patients who otherwise do not have any available standard treatment options.

AGA is a large, single specialty group with partners who sub-specialize in all areas of gastroenterology and hepatology. Our research department has participated in numerous studies for Crohn's disease, ulcerative colitis, irritable bowel syndrome, colon cancer, bowel preps for colonoscopy, hepatitis B/C, drug induced liver injury, hepatic encephalopathy, gastroesophageal reflux disease, celiac, eosinophilic esophagitis, gastroparesis, and constipation, as well as several devices studies including biliary cannulation devices and PillCams. We maintain an extensive database of potential subjects for possible inclusion into trials.
Our mission is to bring the newest treatments to our patients and the region. We strive to meet study enrollment goals, provide excellent oversight by the investigators, and generate clean data while adhering to GCP and ICH guidelines. We are driven by intellectual curiosity, a desire to be involved in the newest treatments, devices, or techniques, and an obsessive attention to detail. AGA is the largest gastrointestinal and hepatology research department in the state and one of the largest in the southeast. The vast majority of sponsors and clinical research organizations consider us a top site for integrity, enrollment, and quality of data.
Director of Research
---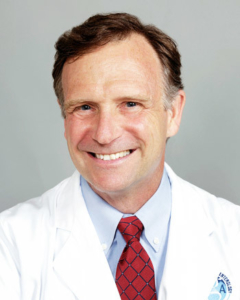 As the Director of Research, Dr. William R. Harlan, III has an interest in clinical research that dates back to medical school when he was the first Duke University medical student to do clinically-oriented research during his third year. Serving as director and co-director for clinical research at AGA for the past 17 years has allowed him to pursue his interest in clinical trial design on conduct while building the clinical research department. After receiving an undergraduate degree in public heath with a concentration in nutrition at UNC at Chapel Hill, he graduated from Duke University Medical School, followed by residency in internal medicine at Duke University, and fellowship training in gastroenterology at UNC Chapel Hill. He is board certified in gastroenterology and a member of the American College of Physicians, American College of Gastroenterology, and the Crohn's and Colitis Foundation. Dr. Harlan and the other investigators maintain their GCP-ICH certifications, as well as financial conflict of interest training. Dr. Harlan's goal for the department is "to advance science and conduct clinical research that is intellectually stimulating and potentially beneficial to patients in an ethical manner with the utmost integrity."

Contact Coordinator
If you have a gastrointestinal or liver disorder and are interested in learning more about a clinical research study in which you may be eligible to participate, please contact us.
Financial Conflict of Interest
---
Click here to download our Financial Conflict of Interest Policy.