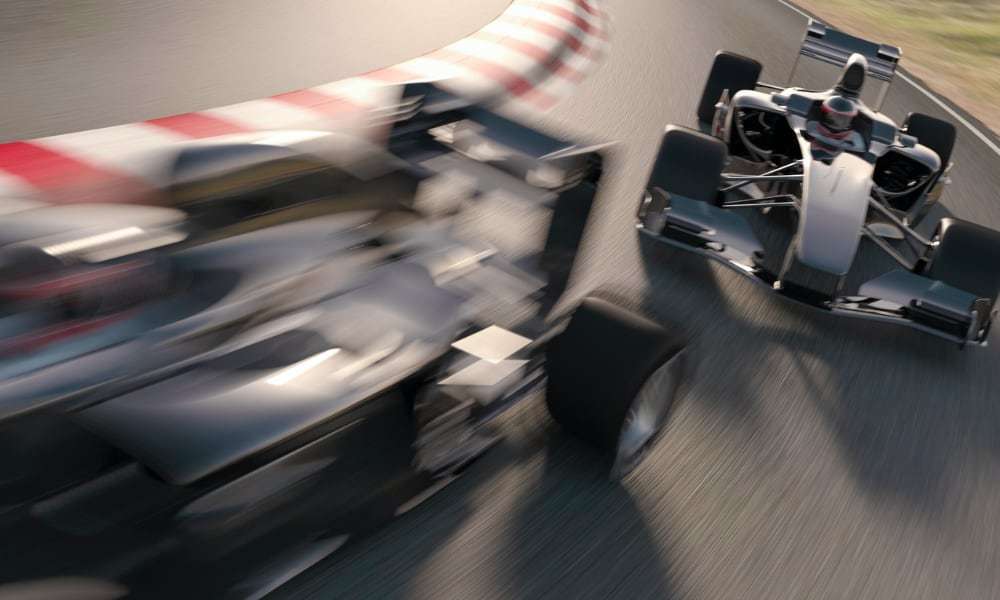 John Andretti: His Life and Legacy
NASCAR and IndyCar driver John Andretti passed away after a battle with colon cancer on January 30, 2020, at the age of 56 years old. His battle was widely publicized, and he was not quiet about it, first announcing his diagnosis in April 2017. John was well-loved by other drivers, friends, and fans, and his legacy will live on. Throughout his cancer battle, John urged others to get colonoscopies in order to catch colon cancer before it reached its later stages, as his cancer was detected in a late stage.

Early Life and Family
---
John's last name is a very recognizable one, as he was part of the Andretti Racing Family, a family that dominated racing throughout the 1960s, 1970s, and 1980s. He is the nephew of Formula One world champion Mario Andretti and the son of race car driver Aldo Andretti. John was born in Bethlehem, Pennsylvania, and began his racing career in karting. By the age of 20, he had won the USAC Speedrome Regional Midget series title. After graduating from college in 1985, he began to pursue racing full-time.
Racing Career
---
By 1986, he was winning titles in MSA racing, and in 1987 he began IndyCar racing and won the title of Rookie of the Year. He made a career in IndyCar racing and was a successful and prominent driver, but he shifted his focus to NASCAR driving in 1993, becoming a part of Richard Petty's team. In the 2000s, Andretti focused more on Indianapolis 500 races, and the 2010-11 season would be his last as a driver. Following his career as a driver, Andretti focused a lot of his attention in charity work, including teaming up with local Indianapolis celebrity Dave "The King" Wilson for the annual "Race for Riley," a go-kart race to benefit the Riley Children's Hospital in Indianapolis. He also co-hosted a local radio show on Sirius XM Satellite Radio on the NASCAR channel with John Kernan called The Driver's Seat.
Andretti's Colon Cancer Diagnosis
---
John Andretti first received his colon cancer diagnosis in April 2017. At the outset, doctors mistook his diagnosis for a stage III-A one, which has a far better outcome than a stage IV diagnosis, which is what was determined later. A stage III patient with colon cancer has a 40 percent chance of survival (based on a five-year outcome), whereas a patient with stage IV colon cancer has a 10 percent chance of survival. After his diagnosis, John immediately took to Twitter with the hashtag #CheckIt4Andretti, urging fans, friends, and followers to get their colonoscopies on time. John admitted that if he had scheduled his colonoscopy when it was suggested, cancer would have been detected earlier (and at an earlier stage).
John underwent chemotherapy for months, and by late 2017 it was determined that he was cancer-free. However, by May 2018, cancer had returned and metastasized (spread to other parts of the body). He underwent more chemotherapy, which concluded in January 2019. It did appear that cancer had gone into remission again; however, by March 2019, doctors concluded it had again returned. On January 30, 2020, Andretti passed away from the disease.
Updated Guidelines and Cancer Screening
---
Colon cancer is currently the second deadliest cancer in the United States. By the time symptoms are noticeable, cancer has often spread into the later stages. Stage I colon cancer has an 80 to 95 percent chance of survival; stage II colon cancer has a 55 to 80 percent chance of survival. Stage III has a 40 percent chance, while stage IV has a 10 percent chance. Because of the prevalence of colon cancer in younger patients in recent years, such as John Andretti, in May 2018, the American Cancer Society lowered its suggested colonoscopy screening ages from age 50 to 45 for both men and women. This means that if you're 43 or 44, you should start talking to your doctor about setting up an appointment for your colonoscopy in the upcoming year or two. Not all insurance companies are on board with the changes yet, so it's essential to plan ahead. If you have significant risk factors, such as a history of colon cancer or polyps in your family, you may be able to test earlier.
Risk Factors for Colorectal Cancer
---
In addition to scheduling your colonoscopy on time, it's essential to know the risk factors for colon cancer and colorectal cancer (cancer that affects both the colon and rectum). Some factors you can't control, such as genetics - but there are lifestyle factors that affect colon cancer risk as well. Some genetic risk factors include:
Being of African American race
Older age
A family history of colorectal cancer or polyps
A personal or family history of inherited syndromes (such as Lynch syndrome)
A family or personal history of intestinal conditions (such as ulcerative colitis and Crohn's disease)
Diabetes
Lifestyle factors that influence colon cancer risk include:
Obesity
Smoking
Excessive alcohol consumption
Red meat consumption (especially in women)
A sedentary lifestyle
Eating a low-fiber, high-fat diet
Patients are urged to quit smoking, limit red meat consumption and alcohol intake, eat a healthy diet and exercise several times a week, and avoid a sedentary lifestyle to lessen the risk of colon cancer.
The Importance of Colonoscopy
---
It's vitally important that you schedule an actual colonoscopy appointment and not put your faith into take-home tests. While over-the-counter tests can detect some strains of cancer, there is a reason why colonoscopy remains the gold standard for colon cancer detection. It is one of the few procedures that can not only detect cancer, but it can remove cancerous polyps during the procedure. For example, if your physician detects stage I or II polyps during your colonoscopy, he or she can remove them during the procedure. This prevents cancer from growing and metastasizing, as it, unfortunately, did with John. The most important thing you can do when it comes to colon cancer detection is to schedule your colonoscopy.