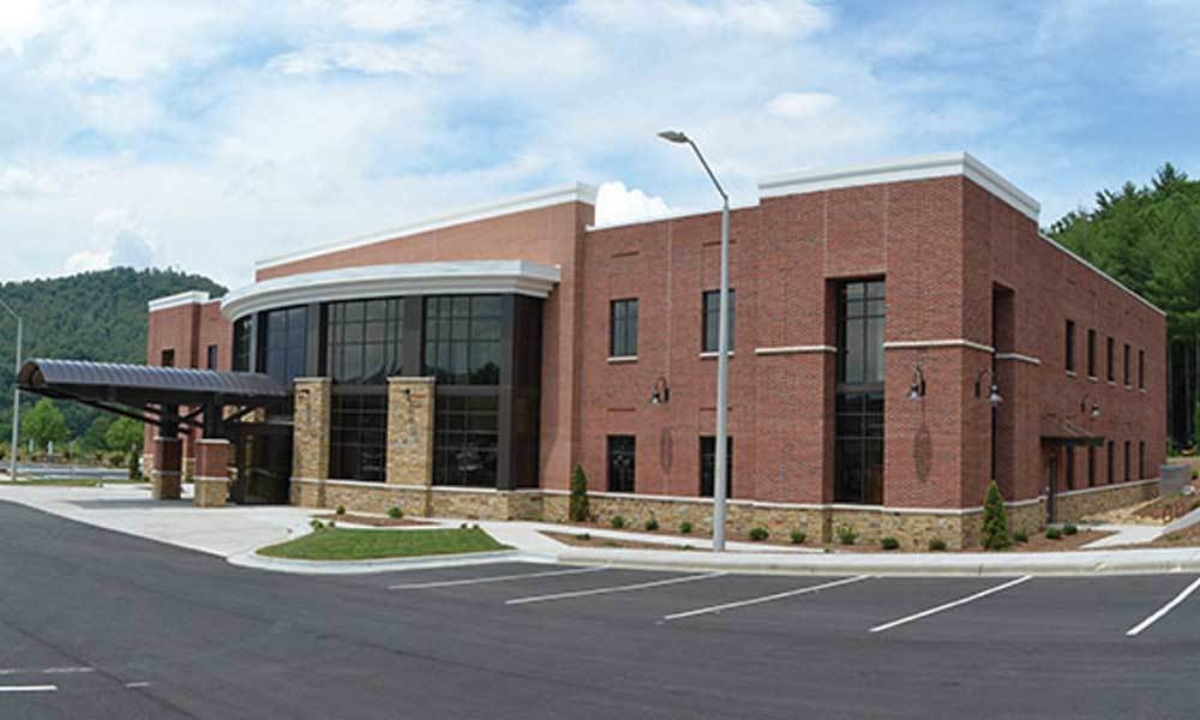 Mauzy-Phillips at Blue Ridge Regional Hospital
Spruce Pine is committed to providing excellent medical care to all patients in a cost effective, compassionate and dignified manner.
The new Mauzy-Phillips Center at Blue Ridge Regional Hospital is a two-story, 30,000 square foot medical office building that provides space for rotating specialists from Asheville and Boone. The facility's first floor includes rooms for primary care physician services, orthopedics, lab services, x-ray and a retail pharmacy. The second floor includes rooms for general surgery, endoscopy, wound care and other rotating specialists.
Patient Instructions: Enter main door and go left to the elevator. You will register on the 2nd floor. The building opens at 7:15am.