Adam Zivony, M.D.
Board Certified Gastroenterologist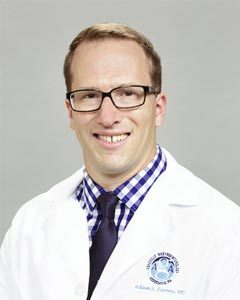 Dr. Zivony currently conducts research that investigates novel molecules for the treatment of non-alcoholic fatty liver disease. In his spare time he enjoys spending time with his family, as well as hiking and trail running.
Associations & Membership
---
He is a member of American Association for the Study of Liver Disease, American College of Gastroenterology, and American Gastroenterology Association.

Education & Fellowship
---
Dr. Zivony obtained his bachelor's degree from Emory University in Atlanta, Georgia. He subsequently attended medical school at the Medical College of Georgia, followed by residency and chief residency in internal medicine at the University of Virginia. Prior to completing his fellowship in gastroenterology and transplant hepatology at Oregon Health Sciences University, Dr. Zivony worked as a medical officer with the Indian Health Service in Northern Arizona.