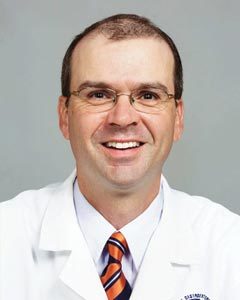 Originally from Knoxville, TN, Joe enjoys living and working in the southeastern United States. His interests include playing golf, sports, and gardening.
Education & Fellowship
---
Upon completing his undergraduate degree from Emory University in Atlanta, GA, Joe worked with a gastroenterologist to help research and develop a new treatment for esophageal cancer. This led to his interest in GI medicine, and he completed the Physician Assistant Program at Baylor College of Medicine in Houston, TX.