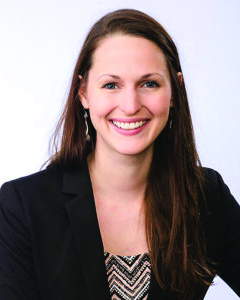 Lauren Hanson, PA-C, grew up in Williamsport, PA and attended college at Gannon University in Erie, PA. There, she received a bachelor degree in Health Sciences followed by a Master's degree in physician assistant studies. Upon completion of her degree in 2013, she moved to Connecticut where she worked for a gastroenterology practice for the following four years. She joined Carolina Mountain Gastroenterology in December 2017.
She is licensed by NCCPA and is certified by the North Carolina Medical Board.
She lives in Fletcher with her husband who is also a physician assistant. They enjoy traveling, hiking with their dog, and playing games. She also enjoys reading, gardening and spending time with family and friends.