Isaac Jaben, M.D.
Board Certified Gastroenterologist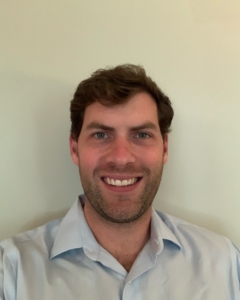 Dr Jaben was born and raised in Waynesville, NC. He spent a year living in New Zealand and studying at Victoria University of Wellington before completing his undergraduate degree at UNC-Chapel Hill. He received a Masters of Science in Global Medicine at the University of Southern California, after which he attended medical school at Tulane University. He continued his medical training at the Medical University of South Carolina in Charleston, SC where he completed internal medicine residency and fellowship in gastroenterology and hepatology.

Dr Jaben practices general gastroenterology with a particular interest in liver diseases. He performs upper endoscopy, colonoscopy, flexible sigmoidoscopy, and capsule endoscopy. He is a member of the American College of Gastroenterology, the American Gastroenterological Association, and the American Society for Gastrointestinal Endoscopy.

Outside of work, he enjoys spending time with his wife and two daughters, gardening, live music, cooking, and any number of outdoor activities.