Craig J. Cender, M.D.
Board Certified Gastroenterologist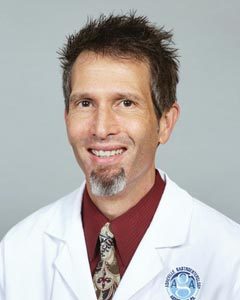 Dr. Craig Cender is a native of Florida who relocated to Asheville, NC and joined Asheville Gastroenterology Associates in 2004. His medical interests include Therapeutic Biliary and Pancreatic Endoscopy, Endoscopic Ultrasound, Endoscopic Resection of Complex Intestinal Polyps, Endoscopic Placement of Enteral Stents, Hemorrhoid Bandings, and Inflammatory Bowel Diseases.
His personal interests include music, computers, mountain biking, and devoting time to his family and faith.
Associations & Membership
---
Dr. Cender is a member of several professional organizations including the American College of Gastroenterology, the American Society for Gastrointestinal Endoscopy, the Buncombe County Medical Society, and the North Carolina Medical Society.

Education & Fellowship
---
He completed his undergraduate studies and medical school at the University of Florida in Gainesville. Dr. Cender then attended the University of Kentucky Chandler Medical Center in Lexington for his internship and residency in Internal Medicine and Pediatrics. He pursued sub-specialty training in a combined program of pediatric and adult gastroenterology as well as advanced therapeutic endoscopy while at the University of North Carolina at Chapel Hill.