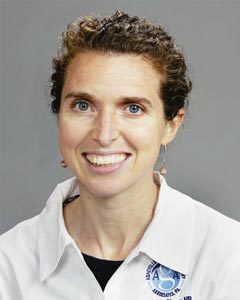 Amanda Chase grew up in upstate New York in a small town called Lyon Mountain. She enjoys spending time with her family, her two dogs, good conversation with friends and a variety of outdoor activities.
Education & Fellowship
---
Amanda received her undergraduate degree from Hamilton College with a major in psychology and a minor in education in 2003. She then completed masters level courses in the field of special education at Simmons College. She moved to North Carolina in fall 2004 to join a post-collegiate running group. After pursuing a running career and working in the human services field at local non-profits for several years, she returned to school to complete her nursing education. She became a Registered Nurse in 2011 and then completed her Masters of Science in Nursing with a concentration in Family Nurse Practitioner at Duke University School of Nursing in 2014. After working in family practice for a couple years, she decided to subspecialize and joined Asheville Gastroenterology Associates in 2018.