Brian Garvin, M.D.
Board Certified Gastroenterologist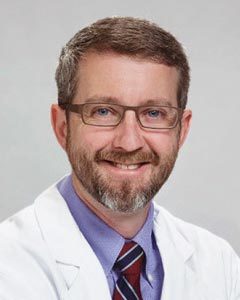 Dr. Garvin practices general gastroenterology with a special interest in irritable bowel syndrome (IBS) as well as fecal incontinence. He offers both Solesta injection and sacral nerve stimulator (InterStim) evaluation for patients living with fecal incontinence. In his free time Dr. Garvin enjoys tennis, cooking, and camping with his three children.
Education & Fellowship
---
Dr. Garvin completed medical school at the Boston University School of Medicine, then trained in internal medicine at the University of Michigan and gastroenterology at the University of Washington.