Karen M. McGraw, APRN-BC, FNP
FNP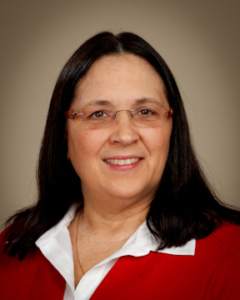 Karen started with DHP as an RN in 2001 and has spent the last 14 years as an FNP.

She grew up in Miami FL and moved to Hendersonville, NC in high school. She was a Johnson scholar and a member of the nursing National honor Society at UNC Chapel Hill. Growing up, she played softball off and on but most consistently was a cheerleader for several years. She received her Bachelor of Science Degree in Nursing from the University of North Carolina at Chapel Hill. She worked as an RN in numerous capacities including Intensive Care, ER and Post Anesthesia Care for many years. She also worked as a School Nurse for the Department of Defense while living in Germany as an Air Force dependent.
She returned to Hendersonville in 1996 and returned to Pardee Hospital as an Endoscopy Nurse with a specialty certification in gastroenterology. During this time at Pardee Hospital she helped to expand and develop the Endoscopy Department. She transitioned to Carolina Mountain Gastroenterology in 2002 because she enjoyed the GI specialty, working with our physicians and her patients. While working as an RN at our practice she received her Master of Science Degree through Western Carolina University. She is certified in Family Practice by ANCC, licensed by NCBON and certified by NC Medical Board.
Karen lives here in Hendersonville and has three grown children and five precious grandchildren. When she is not spending time with family, Karen loves to be outdoors and travel. She lived in Germany for 5 years and visited many European cities during that time. A fun fact, she has been to North Pole, Alaska but THE North Pole is on my bucket list