Donald R. Varner, Jr., M.D
Board Certified Gastroenterologist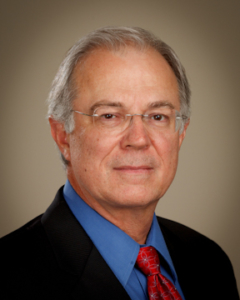 Donald R. Varner, Jr., M.D. is a North Carolina native and was the second Gastroenterologist to join our practice. He specializes in the diagnosis and treatment of digestive disorders and the performance of endoscopic procedures. He is board certified in gastroenterology. He was re-certified in gastroenterology in 2013.
He lives in Hendersonville with his wife Nancy. They have three grown children and 6 grandchildren. He enjoys woodworking, gardening, and coastal and deep sea fishing.
Associations & Membership
---
Regional Hospital and Park Ridge Health where he currently serves as Vice Chief of Staff.Dr. Varner is a member of The American Gastroenterology Association, American Society for Gastrointestinal Endoscopy, and The NC Medical Society.
Education & Fellowship
---
Dr. Varner received his medical degree from Bowman Gray School of Medicine, Wake Forest University, Winston-Salem, NC. He completed his internship in internal medicine at Shands Teaching Hospital, University of Florida, Gainesville. Following his internship he entered active duty in the United States Air Force, serving 5 years overseas in Turkey and Italy before returning stateside. Upon his return to the states he completed an internal medicine residency at the U.S. Air Force Medical Center Keesler, Keesler Air Force Base. Following completion of his residency, he was assigned to Maxwell Air Force Base, Montgomery, AL where he served as Chief of Internal Medicine.
He received his fellowship training in gastroenterology at Wilford Hall U.S. Air Force Medical Center. Following his fellowship he served as Chief of Gastroenterology at David Grant U.S. Air Force Medical Center, Travis Air Force Base, California, before returning to North Carolina to join Carolina Mountain Gastroenterology in 1995.