Rodney A. Perez, M.D.
Board Certified Gastroenterologist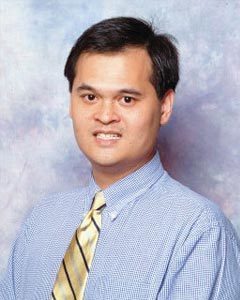 Dr. Perez's practice includes all areas of general gastroenterology, with an emphasis on therapeutic endoscopy including endoscopic management of pancreatic and biliary diseases and treatment of hemorrhoidal disease. Additionally, he served as the Medical Director of The Endoscopy Center from 2003-2010. In his spare time, Dr. Perez enjoys vacationing with his family, playing tennis, and fishing.
Associations & Membership
---
A member of the Alpha Omega Alpha national medical honor society, Dr. Perez is also a member of several professional organizations, including the American Gastroenterological Association, American Society for Gastrointestinal Endoscopy, Buncombe County Medical Society, and the North Carolina Medical Society.

Education & Fellowship
---
Dr. Perez graduated from the Quillen College of Medicine at East Tennessee State University. He completed his gastroenterology fellowship at the University of Missouri-Columbia and his internship/residency at East Tennessee State University.