Charles W. Shrode, M.D.
Board Certified Gastroenterologist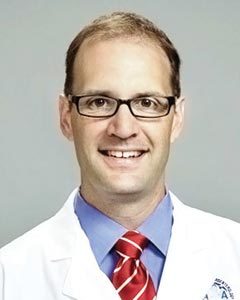 Associations & Membership
---
Dr. Shrode has received numerous honors including the McPherson Fellowship Award for Excellence in Research in Gastroenterology and Hepatology. He is a member of the American Gastroenterological Association and the American Society for Gastrointestinal Endoscopy.

Education & Fellowship
---
Dr. Shrode received his Doctor of Medicine from Indiana University School of Medicine in Indianapolis. He completed his Residency in Internal Medicine and Fellowship in Gastroenterology at the University of Virginia Health System. Most recently, he has completed an Advanced Endoscopy Fellowship at the University of Florida in Gainesville.